Playing Together
Skip to get tickets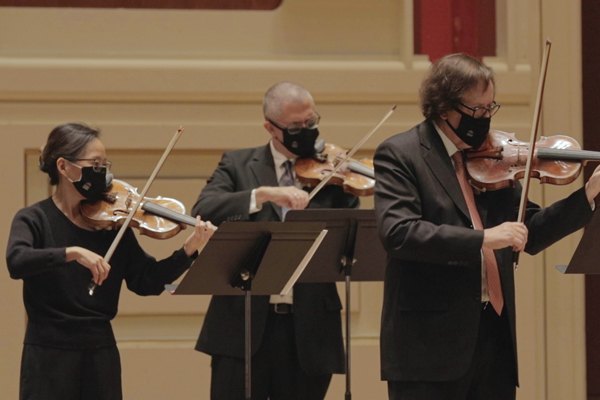 Playing Together
Mon, Feb 8, 2021, 10:00am
Register
Pittsburgh Symphony Orchestra
Online Event
Join the Pittsburgh Symphony for free online concerts that introduce students to the orchestra and nurture a love of music! Virtual Schooltime is available to all PreK-12 educators to use with their students during both in-person instruction and remote learning. Registration is required to access the virtual concerts and additional resources.
Available February 8, 2021 – March 9, 2021
Designed for grades 6-12
Essential Question: How is chamber music made?
Join Associate Conductor Earl Lee for an exploration of chamber music across three centuries. This unit features performances by PSO musicians that highlight different combinations of string instruments and celebrates making music in small groups.
Sponsored by