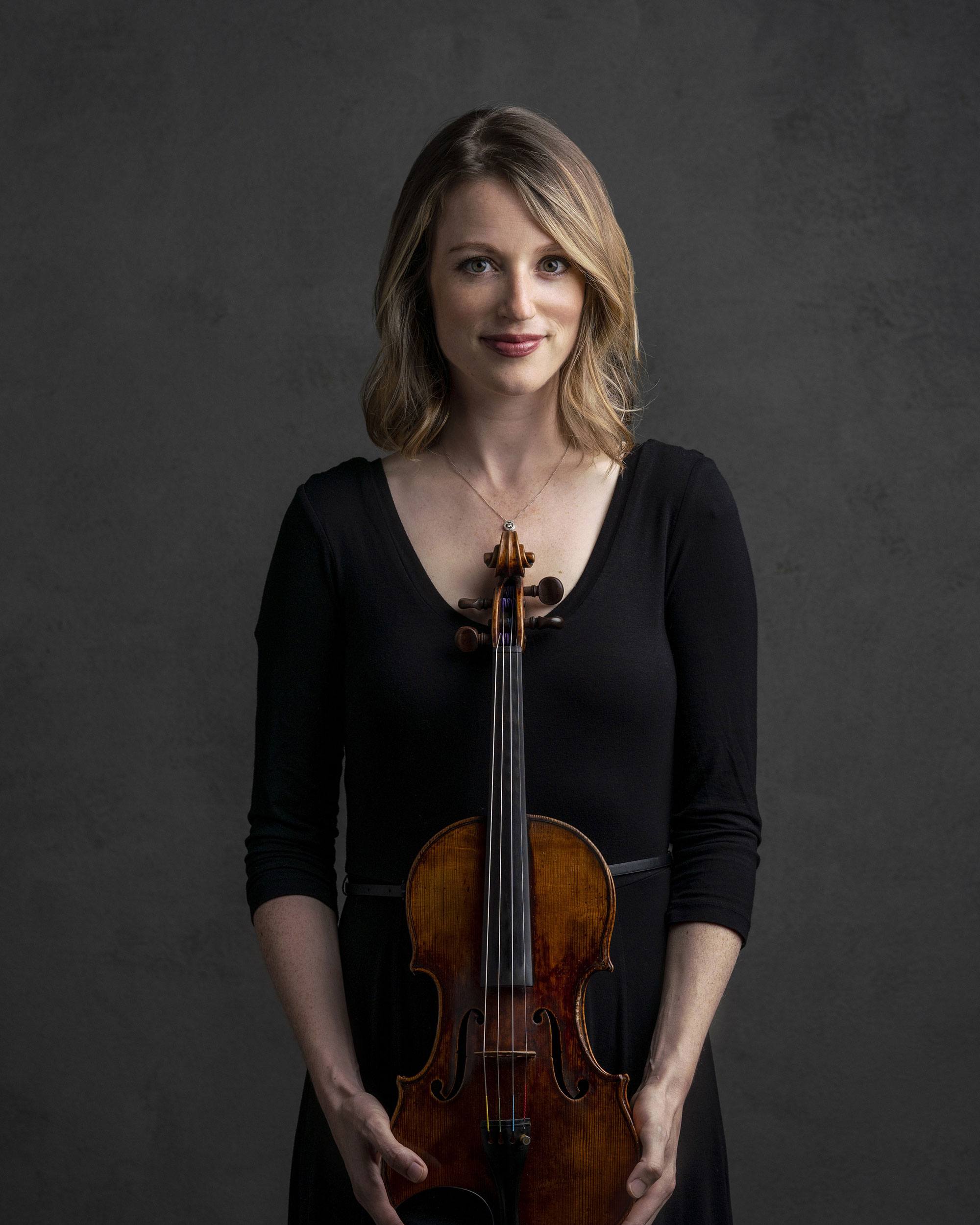 Kelsey Blumenthal
First Violin
Kelsey Blumenthal joined the Pittsburgh Symphony Orchestra at the beginning of the 2014-2015 season.
Blumenthal made her solo debut with the Pittsburgh Symphony Orchestra and Manfred Honeck in 2017, and has since soloed with the orchestra on multiple occasions. In demand as an orchestral player, she has performed with orchestras such as the New York Philharmonic, the Philadelphia Orchestra, the Boston Symphony, and the Cleveland Orchestra, and is a member of the Grand Teton Festival Orchestra. As a chamber musician, Blumenthal studied as a fellow at the Taos School of Music, Sarasota Music Festival, and the Tanglewood Music Center. She has also been a guest artist at the Laguna Beach Music Festival.
Originally from Cape Elizabeth, Maine, Kelsey Blumenthal grew up in a musical family and followed the career path of her mother, Holly Ovenden, and grandmother, Helen Gilbert, who were both professional violinists. She studied at The Juilliard Pre-College in high school and earned her Bachelor of Music degree from The Colburn School in Los Angeles. She completed her Master of Music degree from New England Conservatory in May 2014. Her primary teachers were Robert Lipsett, Malcolm Lowe, Arnold Steinhardt, Catherine Cho and Bonnie Black. 
Kelsey Blumenthal lives in Squirrel Hill with her husband, Bill, and her daughter, Anna.