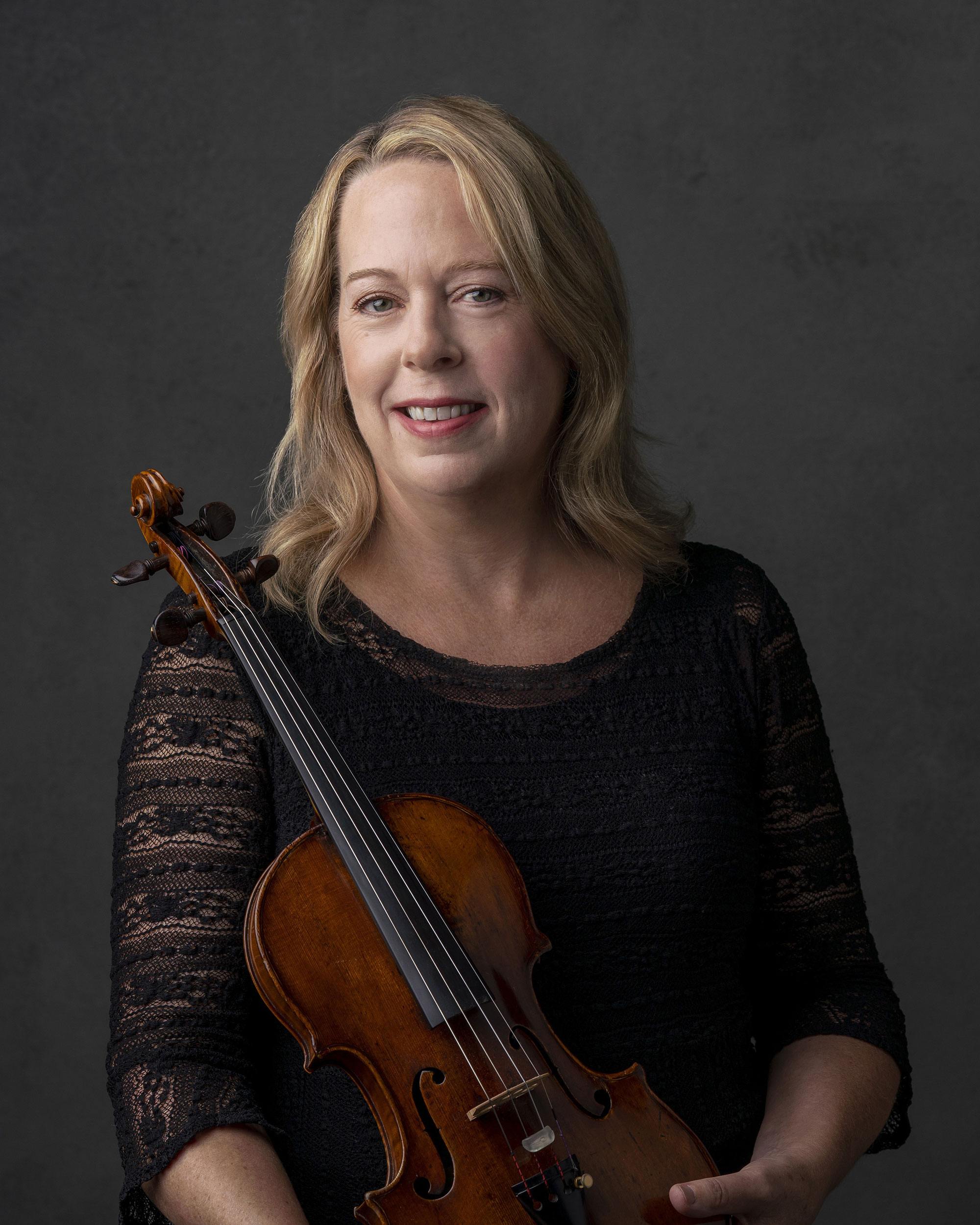 Sarah Clendenning
First Violin
Lois R. Brozenick Memorial Chair
Sarah Clendenning joined the Pittsburgh Symphony Orchestra in 1997, under Music Director Mariss Jansons. She holds the Lois R. Brozenick Memorial Chair. Prior to joining the Pittsburgh Symphony, she played in the violin sections for both the San Diego Symphony and the San Diego Opera. She has also performed with the Los Angeles Philharmonic, the Mainly Mozart Festival, the Vermont Symphony Orchestra and the Vermont Mozart Festival.
Sarah Clendenning has appeared as a soloist with the Pittsburgh Symphony Orchestra, the Pittsburgh Symphony Chamber Orchestra, the Vermont Symphony Orchestra, the Hanover Chamber Orchestra, the Honduras National Youth Orchestra, a Boston Symphony Orchestra Youth Concert, and the Oberlin Orchestra. She was concertmaster for the Connecticut Grand Opera and Opera North in Hanover, New Hampshire.
As a chamber musician, Sarah Clendenning has played with the Pittsburgh Symphony Chamber Orchestra, the Ionian Chamber Players and the Tanglewood Festival, where she was also a member of the Tanglewood Fellowship Orchestra. She won First Prize at the Coleman Chamber Music Competition as a member of the Maud Powell String Quartet.
Originally from Hanover, New Hampshire, Sarah Clendenning earned a Bachelor of Music degree from Oberlin College and a Master of Music degree from The Juilliard School. She has studied with Joel Smirnoff, Gregory Fulkerson, Marylou Speaker-Churchill and Andrew Jennings.