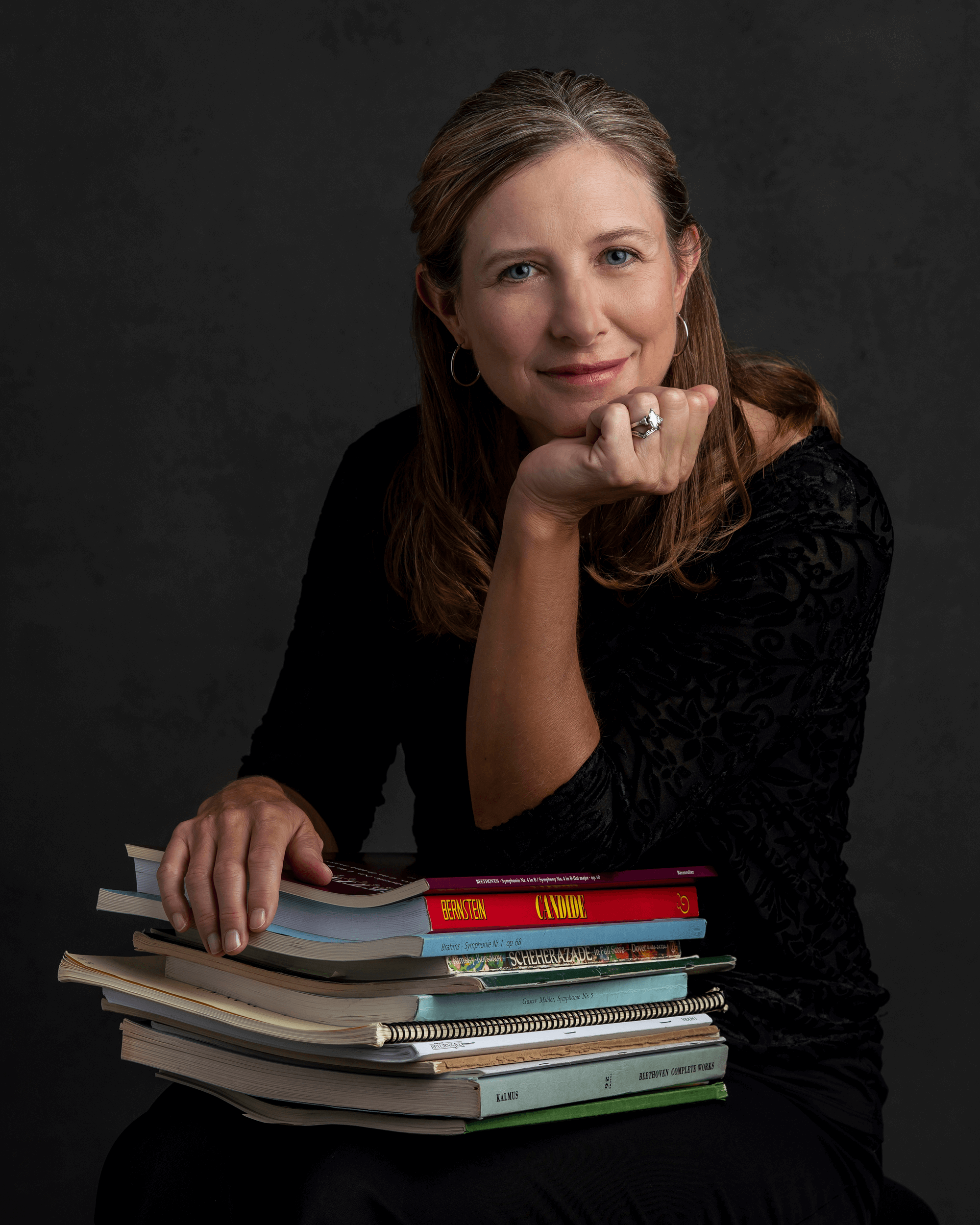 Lisa Gedris
Principal Librarian
Jean & Sigo Falk Chair
Lisa Gedris joined the Pittsburgh Symphony Orchestra in 2004 as the assistant librarian, was appointed to principal librarian in 2017 and holds the Jean & Sigo Falk Chair. She earned a Bachelor of Arts with degrees in Music Education and Applied Music in trumpet from Alderson-Broaddus University and then completed a Master of Music degree from Duquesne University.
In 2021, Lisa Gedris was honored to receive from the Pittsburgh Symphony the Fannie Cohen award for excellence in service to the organization.
Lisa Gedris' interest in becoming an orchestra librarian began in 1998 in the Pittsburgh Symphony's music library where she was introduced to the precise and fascinating work that goes on behind the scenes of how the music is prepared for concerts. As an active member of MOLA: An Association of Music Performance Librarians, she has attended National conferences and workshops.
Previously, Lisa Gedris was an accomplished trumpet player, most notably joining the Pittsburgh Symphony trumpet section on many occasions. She also held positions in the River City Brass Band and in other local orchestras in the Pittsburgh region. As a teacher, she has been an adjunct faculty member in the Education Department of Duquesne University and West Virginia Wesleyan College. Lisa also enjoyed teaching private trumpet lessons in the Pittsburgh area, as well as teaching band at three schools in the Pittsburgh Catholic School system.
Lisa Gedris' family was very influential in her musical development as she studied piano with her mother and trumpet with her father. Other inspiring teachers include Dr. Timothy DeWitt, Roger Sherman, and George Vosburgh. Her library background was influenced by the expertise and guidance of Joann Vosburgh and Howard Hillyer in the PSO music library.
Lisa Gedris' husband, Dave, is a PGA Professional and the owner of the Oakmont Golf Center. The Gedrises live in Greenfield.