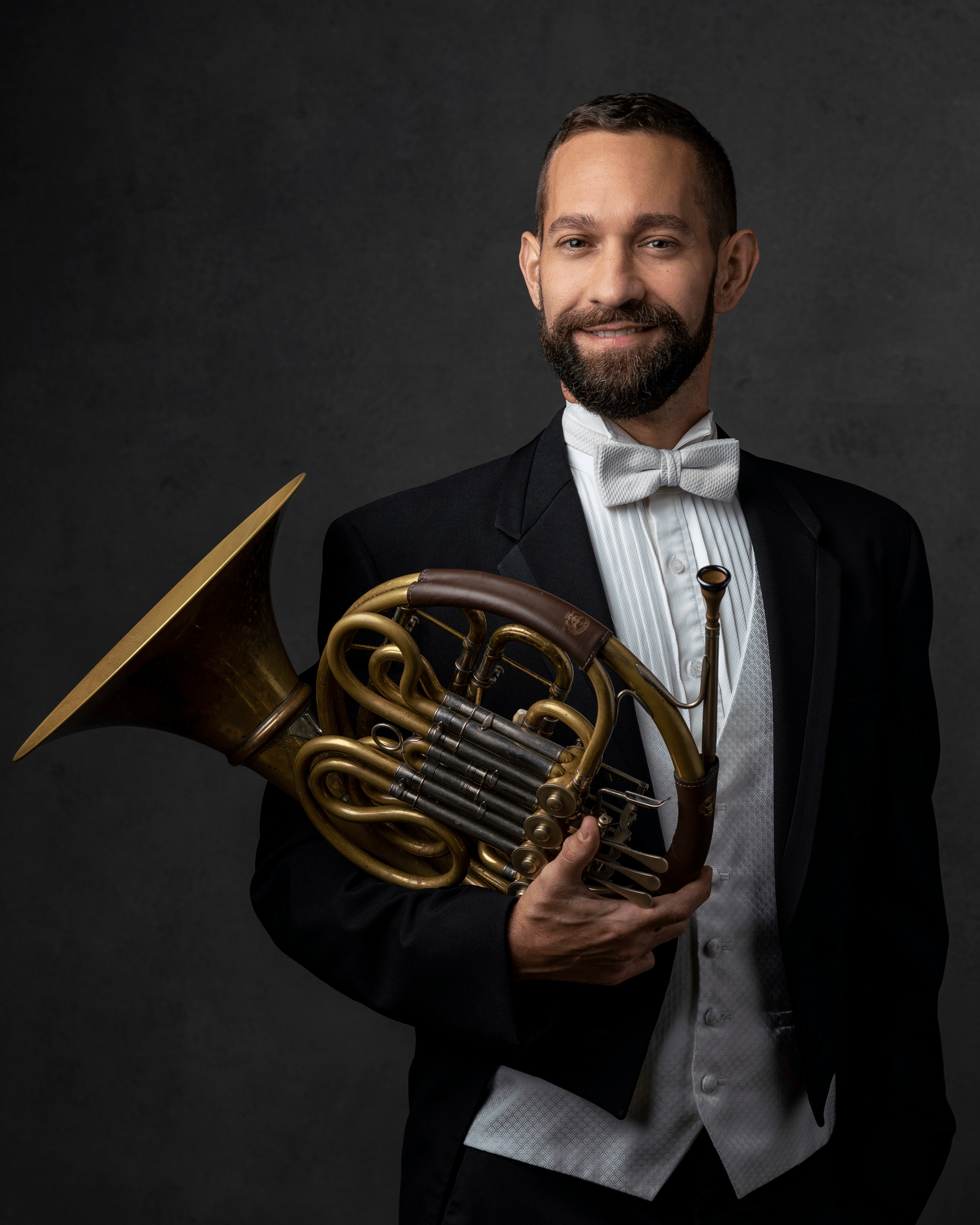 Mark Houghton
Horn
Mark Houghton has been a member of the horn section of the Pittsburgh Symphony Orchestra since 2014. Previously, he held principal horn posts in the Harrisburg Symphony Orchestra, the Phoenix Symphony and the Fort Worth Symphony Orchestra. Houghton is a prizewinner of national solo horn competitions, and has appeared as a guest artist or soloist with many notable orchestras and music festivals.
Raised in a musical family with horn-playing parents, Houghton began on piano, and started horn at age 11. He attended the Eastman School of Music, earning a bachelor's degree with a performer's certificate as a student of W. Peter Kurau. Further training included professional studies with William VerMeulen. A passionate educator, Houghton has presented numerous clinics and masterclasses across the nation, and currently serves as Adjunct Professor of Horn at Duquesne University.
Houghton is part-owner of Houghton Horns, a family business whose mission is to spread the joy of music through providing the highest level of products, services, and resources to the brass playing community.
Web page link: Houghton Horns