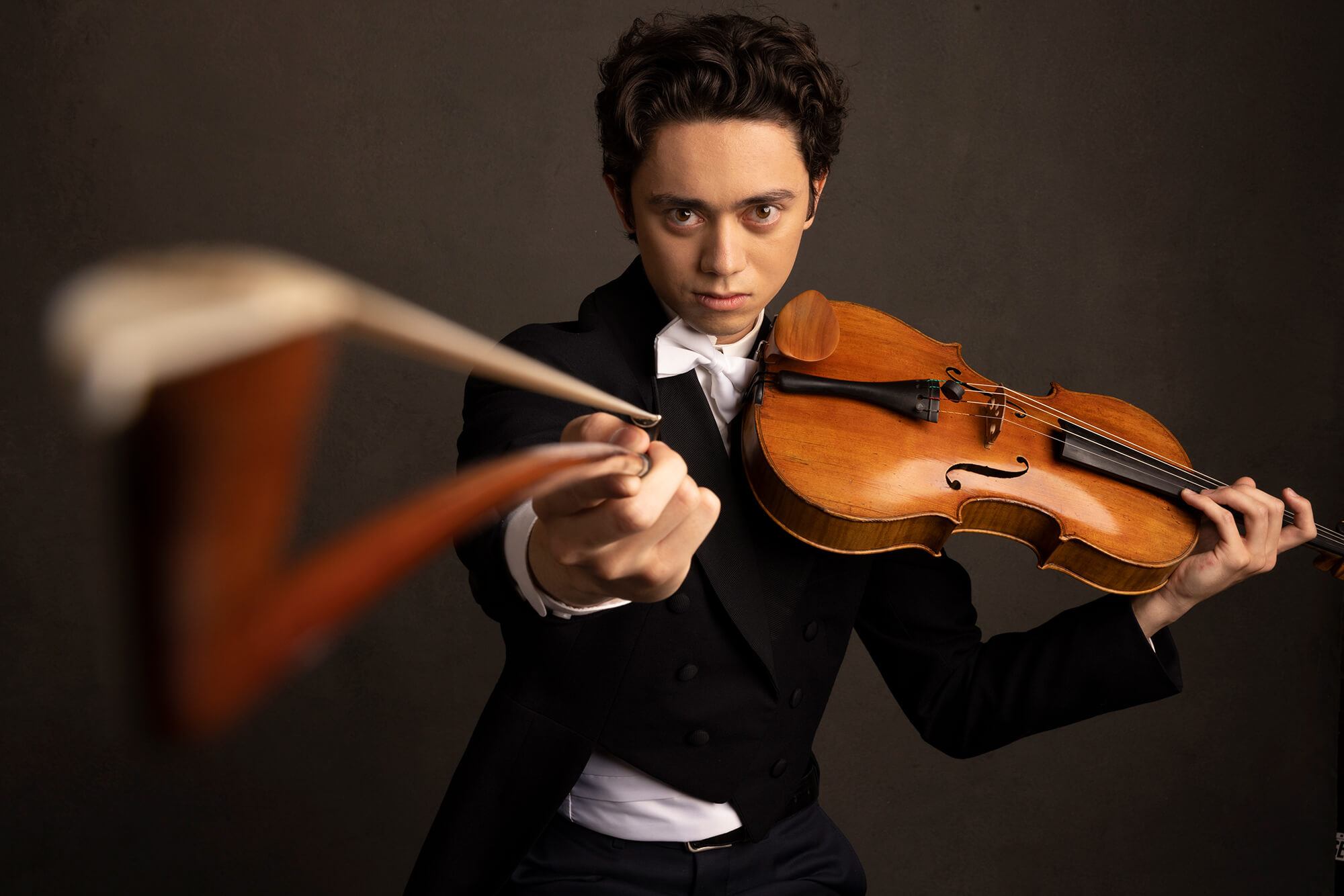 Sean Juhl
Viola
Violist Sean Juhl joined the Pittsburgh Symphony Orchestra in June of 2022. He has had the privilege of performing as a soloist, chamber musician, and orchestral player in venues around the world, including prestigious locations such as Amsterdam's Royal Concertgebouw Hall, London's Royal Albert Hall, New York City's Carnegie Hall, and Salzburg's Grosses Festspielhaus.
In 2021, Sean Juhl was named a London Symphony Orchestra Keston MAX Fellow at the Music Academy of the West and performed with the LSO under the baton of Sir Simon Rattle in March 2022. Juhl was the first-prize winner in The Juilliard School's 2019 viola concerto competition and made his solo debut with the Juilliard Orchestra at Alice Tully Hall in New York City. Additionally, Juhl joined the 2019 New York String Orchestra Seminar for multiple concerts in Carnegie Hall and performed with the Juilliard Orchestra in the BBC Proms later that summer.
Juhl served as a principal violist of the Juilliard Orchestra from 2019-2022 and is an alumnus of Carnegie Hall's National Youth Orchestra - USA. In addition to his orchestral career, Juhl is also a passionate chamber musician, attending programs such as the Perlman Music Program and the Music Academy of the West's String Quartet Seminar.
Born and raised in New York City, Juhl first began studying the violin with his mother at age four. After trying the viola at age 14, he fell in love with the instrument's warm colors and has pursued it ever since. In his free time, Juhl enjoys cooking, making espresso, and watching Formula 1.
Sean Juhl holds a Bachelor of Music from The Juilliard School, where he studied under Carol Rodland.