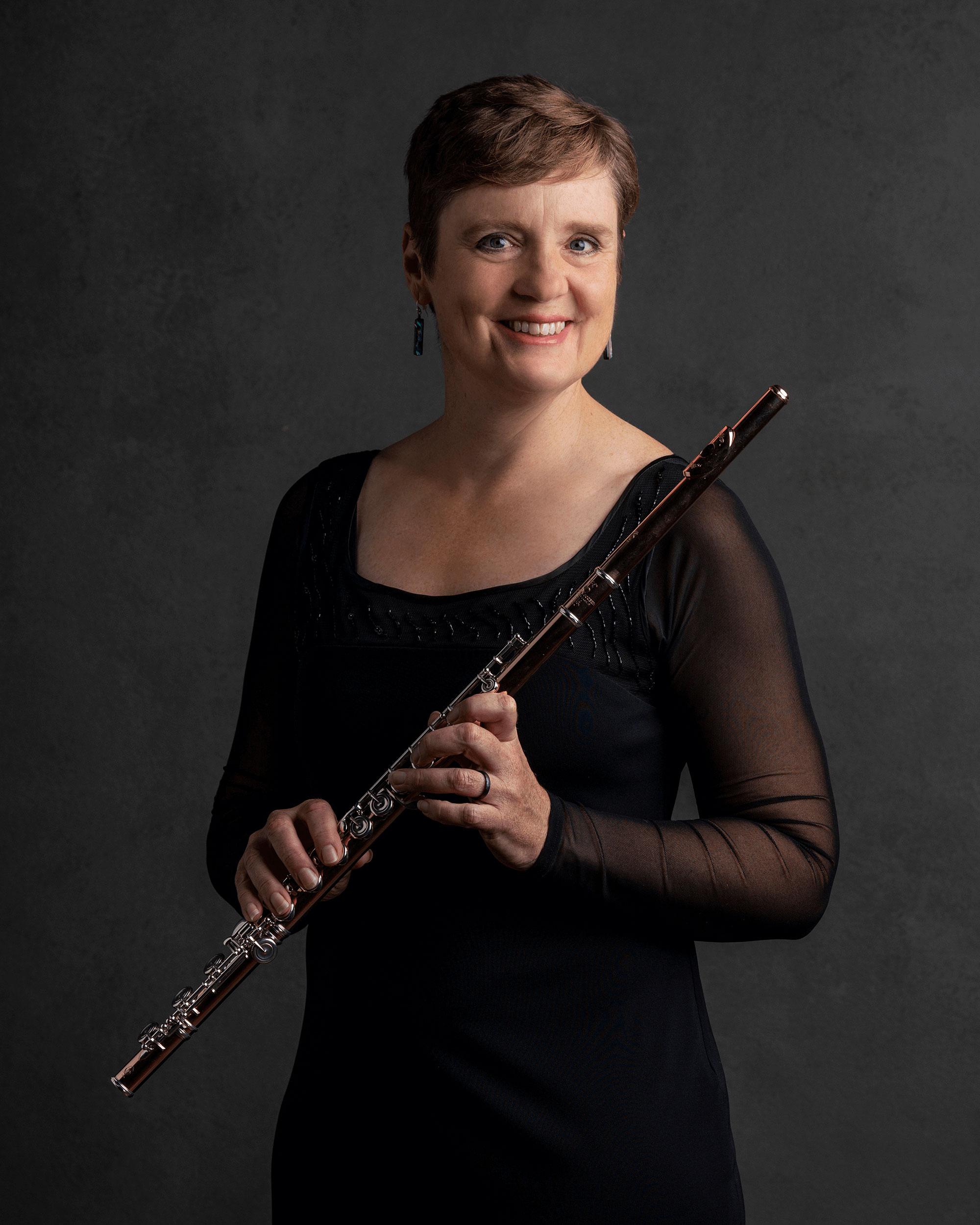 Rhian Kenny
Principal Piccolo
Frank & Loti Gaffney Chair
Rhian Kenny joined the Pittsburgh Symphony Orchestra in 1990 as principal piccolo.  She holds the Frank & Loti Gaffney Chair. Active in the orchestra's education and outreach programs, she speaks often to groups throughout the Pittsburgh region. Kenny pays it forward by teaching the next generation and by chairing the Musicians Care Fund with the mission to provide access to great music for every child in our region.
Kenny was born in Benghazi, Libya and grew up in Calgary, Canada, where she began her flute studies at the age of nine.  She continued her studies with Timothy Hutchins at McGill University in Montréal where she received a bachelor's degree in Music.  Throughout her studies, she won many competitions, including the Concours de l'Orchestre symphonique de Trois-Rivières (1989), Concours de l'Orchestre symphonique de Montréal (1988), and the Concours de l'Orchestre symphonique de Québec (1987).
Rhian Kenny used to chaperone, chauffeur, coach and cheer on her three daughters, but now that they have moved on, she finds herself on and in the water swimming or rowing or trying to stay out of the water while playing golf. She enjoys yoga to release all life's stressors.