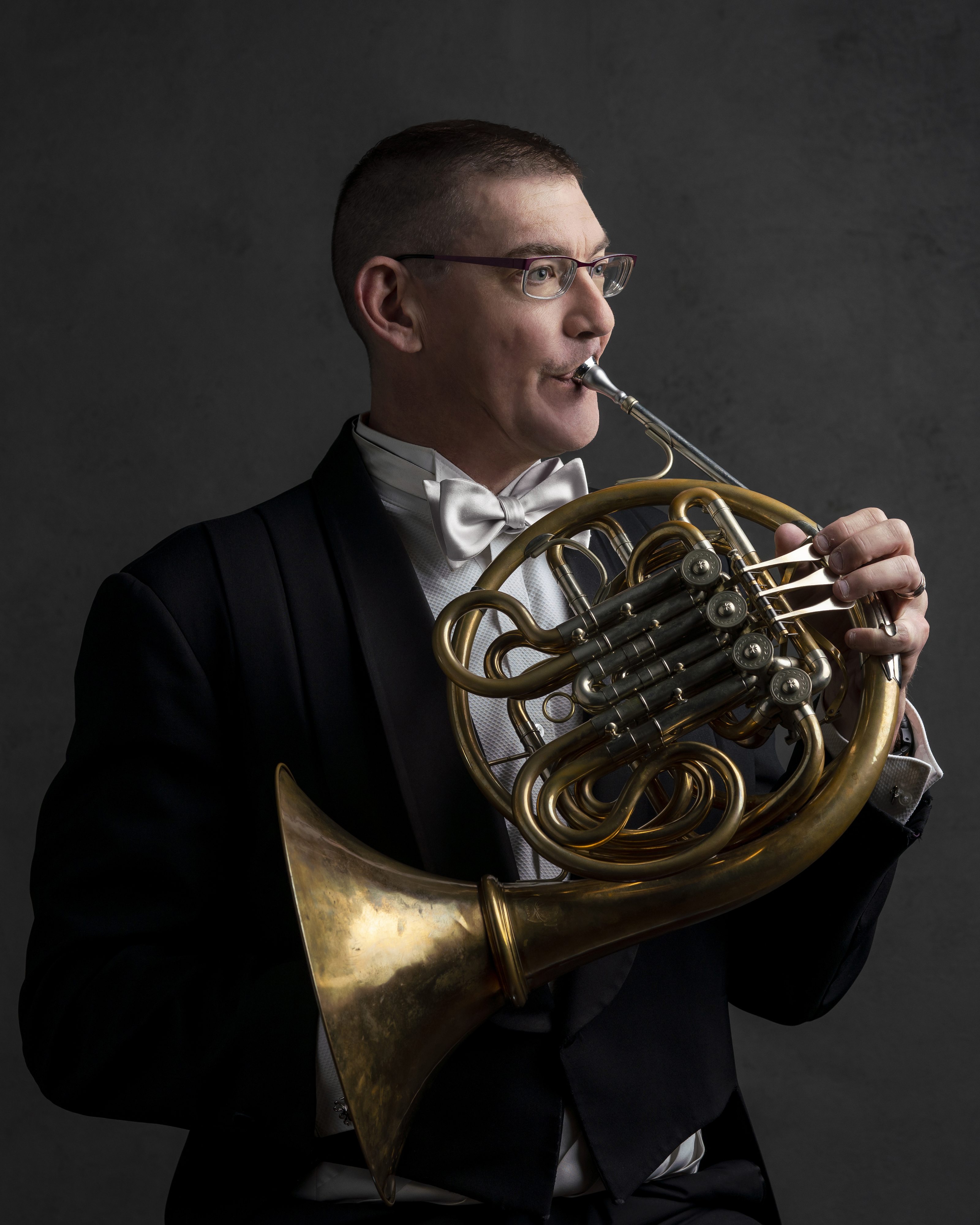 Stephen Kostyniak
Associate Principal Horn
Stephen Kostyniak joined the Pittsburgh Symphony Orchestra as associate principal horn in 2006. Prior to taking this position, he was associate principal horn in the Utah Symphony.
Born in Schenectady, New York, Stephen Kostyniak began French horn lessons at age eight. By the time he had graduated from high school he had performed in major music centers in the U.S. and Europe, including the Mozarteum in Salzburg, the Musikverein in Vienna, the Tanglewood Music Center, the Kennedy Center, and Tchaikovsky Hall in Leningrad. He also performed in Moscow, Prague, Budapest, Copenhagen, Stockholm and throughout Austria and Norway.
At age 17, Kostyniak entered The Juilliard School in New York City where he studied with New York Philharmonic Associate Principal Horn, Jerome Ashby. While there he performed with the Philharmonic, the New Jersey and New Haven, Connecticut Symphonies, recorded with the Orchestra of St. Luke's, and toured with the Orpheus Chamber Orchestra. On tour with the Pacific Music Festival Orchestra in 1995, he had the privilege of performing in the International Peace Concert broadcast worldwide from Hiroshima, Japan as part of the ceremony in memoriam of the 50th anniversary of the atomic bombing of that city.
After earning his Bachelor of Music degree, Stephen Kostyniak spent one season as acting second horn in the San Antonio Symphony. In 1996 he joined the Utah Symphony, with which he recorded and performed for 10 seasons, including at the opening ceremonies of the 2002 Salt Lake City Winter Olympics alongside such artists as Yo-Yo Ma, Sting and the Dixie Chicks. He has also been an active studio musician, performing the music for ABC's "Wide World of Sports" and numerous theatrical and made-for-TV movies.
An enthusiastic performer of new music, Stephen Kostyniak is a featured performer on "Journey Pieces", an album of solo works by the composer Carl Vollrath. In 2005 he recorded Morris Rosenzweig's "A Table of the Most Used Chords" for Horn Quartet with his colleagues in the Utah Symphony, for whom the work was commissioned. He also gave numerous Utah premieres, including the trios of Gyorgy Ligeti and Charles Wuorinen, Thea Musgraves' "The Golden Echo" for horn and electronic tape, and was the solo hornist with the Utah Symphony in the 2007 Utah premiere of Olivier Messiaen's "Des canyons aux étoiles."
Since moving to Pittsburgh, in addition to his performances with the Pittsburgh Symphony Orchestra, Stephen Kostyniak is a conductor of the Pittsburgh Horn Club.