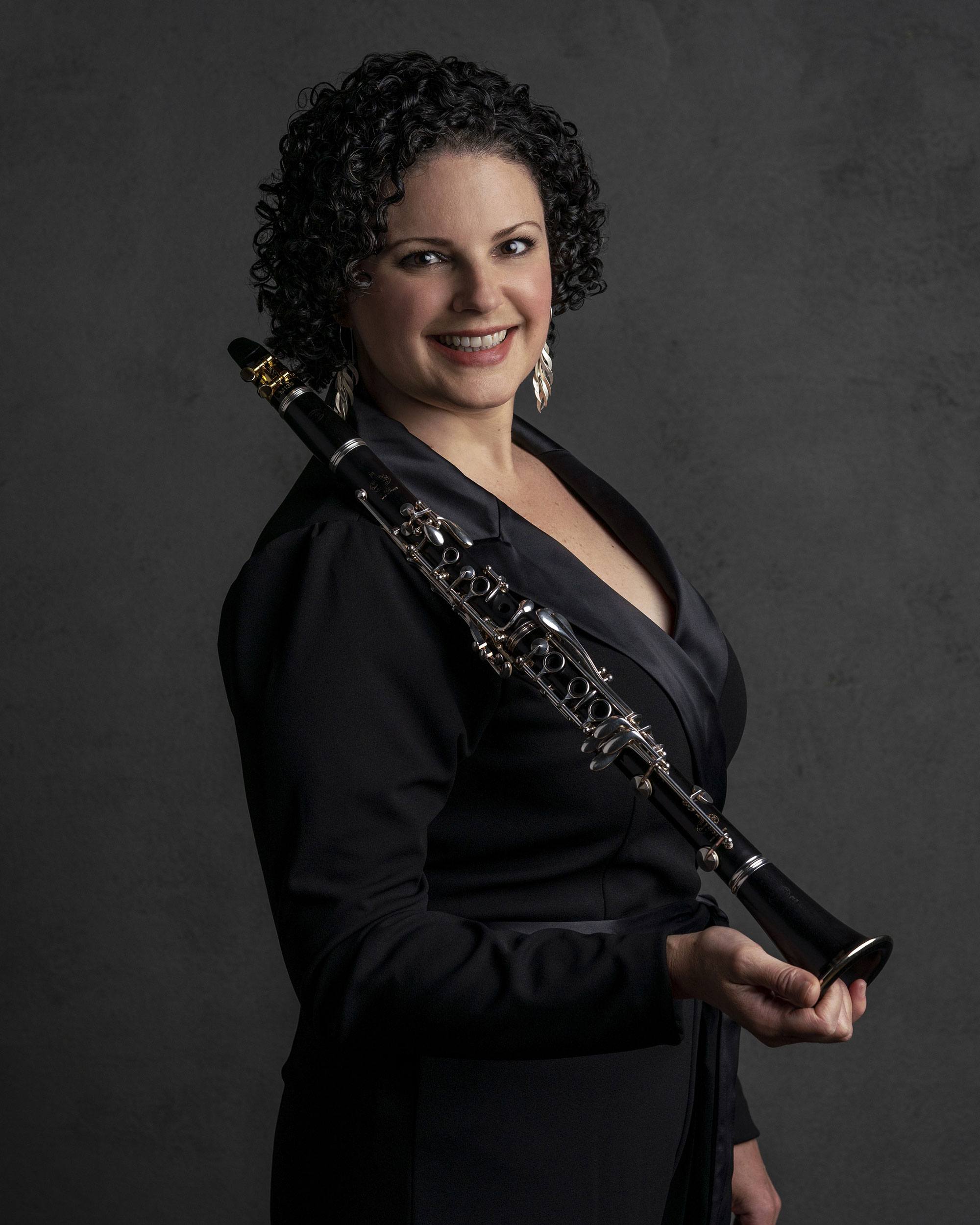 Victoria Luperi
Associate Principal Clarinet & Principal Eb Clarinet
Victoria Luperi was appointed associate principal clarinet and principal E-flat clarinet of the Pittsburgh Symphony by Manfred Honeck in 2016, having previously held the position of principal clarinet with the Fort Worth and Winnipeg Symphony Orchestras. Since 2014, she has performed in the Grand Teton Music Festival in Jackson, Wyoming.
Victoria Luperi premiered "Fantasía sobre Yma Sumac," a work for solo clarinet and orchestra written for her by John B. Hedges, with the Fort Worth Symphony Orchestra. She has been a featured soloist with the Pittsburgh Symphony, Madison Symphony, Signature Symphony in Tulsa, Debut Orchestra in Los Angeles, Philharmonia of Kansas City, Córdoba Symphony, Córdoba Chamber Orchestra and the Winnipeg Symphony Orchestra.
A devoted chamber musician, Luperi has collaborated with members of the Emerson and Guarneri Quartets, and performed at the Marlboro, Mainly Mozart, and Mimir Festivals, the Académie musicale de Villecroze in France, the Oregon Bach Festival, Chicago's Latino Music Festival and the Jackson Hole Chamber Music Series. She recently premiered "Canzoni di Fiori," a work for two E-flat clarinets and string quartet written for her by composer Till Meyn.
Victoria Luperi has served as lecturer at the University of Texas at Austin, adjunct faculty at Texas Christian University and has been on faculty at Brandon University in Canada, the New York Summer Music Festival, the Filarmónica Jóven de Colombia and the Buffet Academy in Jacksonville, Florida. She will serve as a jury member in the Carl Nielsen International Competition in Odense, Denmark, in 2022.
Victoria Luperi is a graduate of the Curtis Institute of Music, where she studied with Donald Montanaro. She began her music education in her native Argentina with Oscar Gieco, and later studied with Richard Hawkins and Yehuda Gilad. Distinctions include the First Prize in the Pasadena Instrumental Competition, the Interlochen Fine Arts Award and the Banco Mayo Award of Buenos Aires. She has appeared in concert broadcasts on NPR's Performance Today, WQED, WRR 101.1, WFMT and the Canadian Broadcasting Corporation.
Victoria Luperi is a Vandoren Artist and Clinician, and a Buffet Crampon USA Performing Artist. She proudly served in the research and development team of Buffet Crampon's "Tradition" clarinet model.
Victoria Luperi is married to Andrés Franco, executive director of City of Asylum.