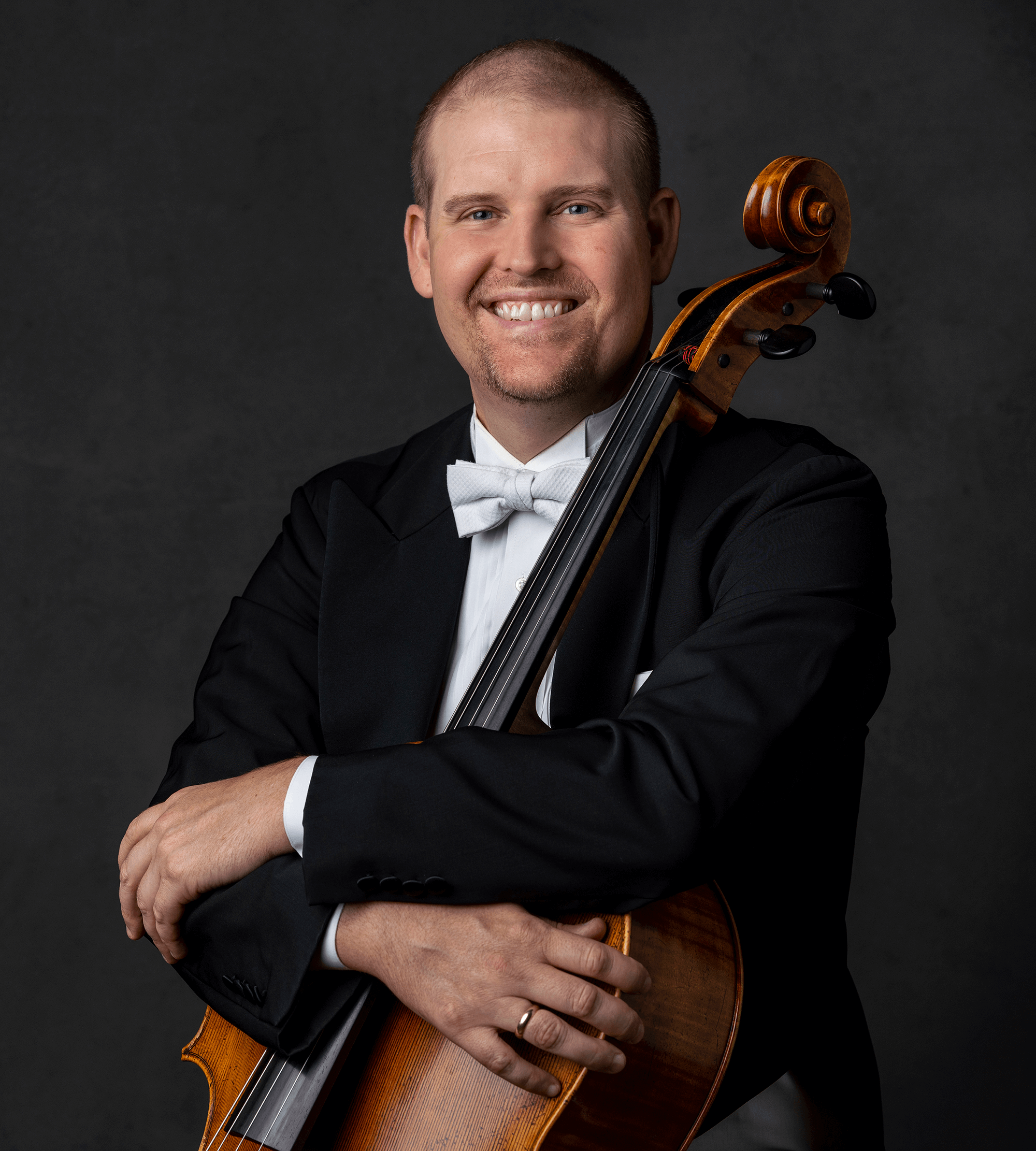 Charlie Powers
Cello
HaleyFesq Cello Chair
Charlie Powers' playing has been described by The Washington Post as "poised, elegant, supple of phrasing and mellow of tone." He joined the Pittsburgh Symphony Orchestra cello section during the 2013-2014 season. He previously served as assistant principal of "The President's Own" U.S. Marine Chamber Orchestra in Washington, D.C., and performed regularly at the White House, the State Department, the Library of Congress, the Kennedy Center for the Performing Arts, and the Vice President's residence.
Since making his solo debut at age 17, Charlie Powers has appeared with orchestras throughout the United States and abroad, including the Pittsburgh Symphony Orchestra, the U.S. Marine Chamber Orchestra and the Kaohsiung City Symphony Orchestra in Taiwan. A proponent of new music, Powers has performed works for cello and orchestra by Aulis Sallinen and Jennifer Higdon.
Charlie Powers is a founding member of three critically acclaimed chamber ensembles: the Pittsburgh Cello Quartet, the Teiber String Trio, and The Phillips Camerata. He has collaborated with renowned artists such as Yo-Yo Ma, Ricardo Morales and Peter Wiley. He received the Karl Zeise Memorial Cello Award at Tanglewood, where he served as principal cellist of the Tanglewood Music Center orchestra. Other festival appearances include Banff, Heifetz, Aria, Icicle Creek and the 2000 World Cello Congress.
Charlie Powers comes from a long line of music educators. He has taught cello for three decades and serves on the faculty of the City Music Center of Duquesne University.
A native of Tacoma, Washington, Charlie Powers began his cello studies at age three with Jeannette Chapman. He graduated with honors from the New England Conservatory of Music, where he was a Piatigorsky Scholarship recipient and studied with Colin Carr.
Charlie Powers plays a 2014 Montagnana model cello made for him by Wolfgang Schnabl.